Dear Friends!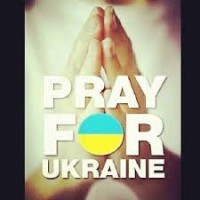 I want to use this opportunity to thank all our friends all over the world who were praying for Ukraine. 
We want to use this opportunity to let you know that we are fine, the demonstrations and the crisis is not affecting us much. 
We only want to ask you to keep on praying for the Ukraine and to specifically pray that this situation will be used by God to put an end to the false lawsuits against me and our ministry. 
Thanks so much for your ongoing support and concerns!
God bless!
Pastor Sunday Adelaja